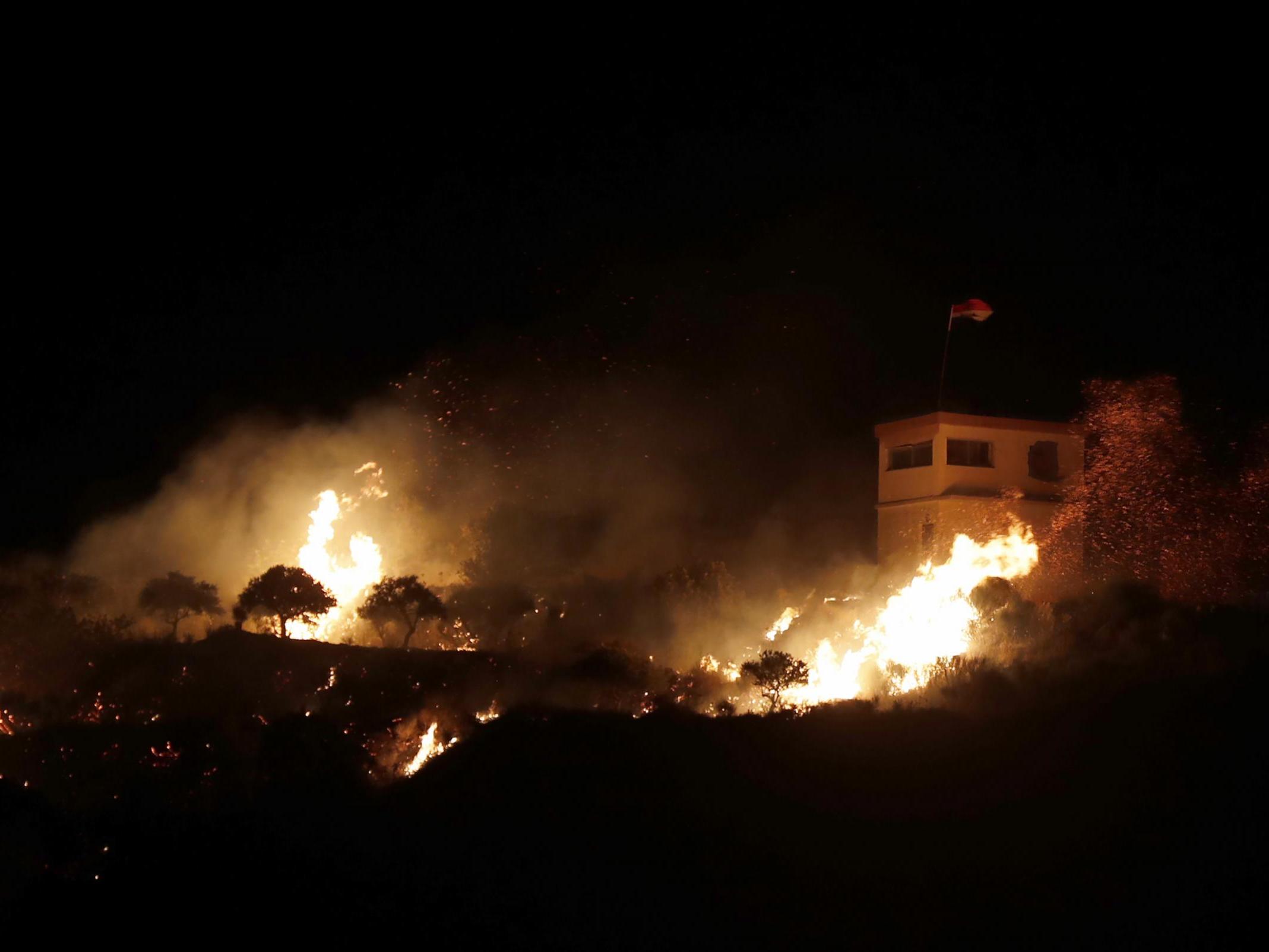 Israeli aircraft have attacked several military targets in Syria after "munitions were fired" towards the disputed Golan Heights region, the Israeli army has said.
The Israel Defence Forces said in a statement that its helicopters struck Syrian armed forces observation posts and intelligence collection systems.
Anti-tank guided missiles hit three outposts in Quneitra, southwest Syria, wounding two people, Syrian state news reported, quoting a military source.
The strikes came hours after the Israeli military said fragments from an explosion on the Syrian side of the border had damaged a civilian building and a car in the Israeli-occupied Golan Heights, which it seized from Syria in 1967 and later annexed.
Tensions in the region have flared after an air strike in Damascus on Monday – widely believed to have been carried out by Israel – killed five foreign fighters, including a member of Hezbollah.
Speaking during the slain Hezbollah fighter's funeral Sheikh Hassan Ezzedine a spokesperson for the powerful Iranian-backed Lebanese militia, vowed that its fight against Israel would continue.
And with the group having promised to respond to the Israeli killing of any of its members following the death of two fighters in the Syrian capital last August, Israel said it had boosted its military presence along its northern borders with Lebanon and Syria this week.
Also on Friday, the highest ranking US military officer, Mark Milley, travelled to an air base in southern Israel to meet with senior Israeli military and intelligence leaders, and held a video conference with prime minister Benjamin Netanyahu.
Israel's alternate prime minister Benny Gantz said that during his talks with Mr Milley, the chairman of the US joint chiefs of staff, he emphasised "the need to continue the pressure on Iran and its proxies".
Mr Gantz added that Israel's military "is prepared and ready for any scenario and any threat, and I do not suggest our enemies to test us. We have no interest in escalation, but we will do all that is necessary to protect Israeli citizens".
Shortly after the blast on Friday morning, the IDF said that it was "elevating its readiness to defend Israel's northern border from all enemy threats with changes to troop deployment and enhanced field intelligence activity in the area".
Shortly after its retaliatory strikes, the IDF tweeted: "We hold the Syrian regime responsible and will respond to any violation of Israeli sovereignty."
Additional reporting by agencies