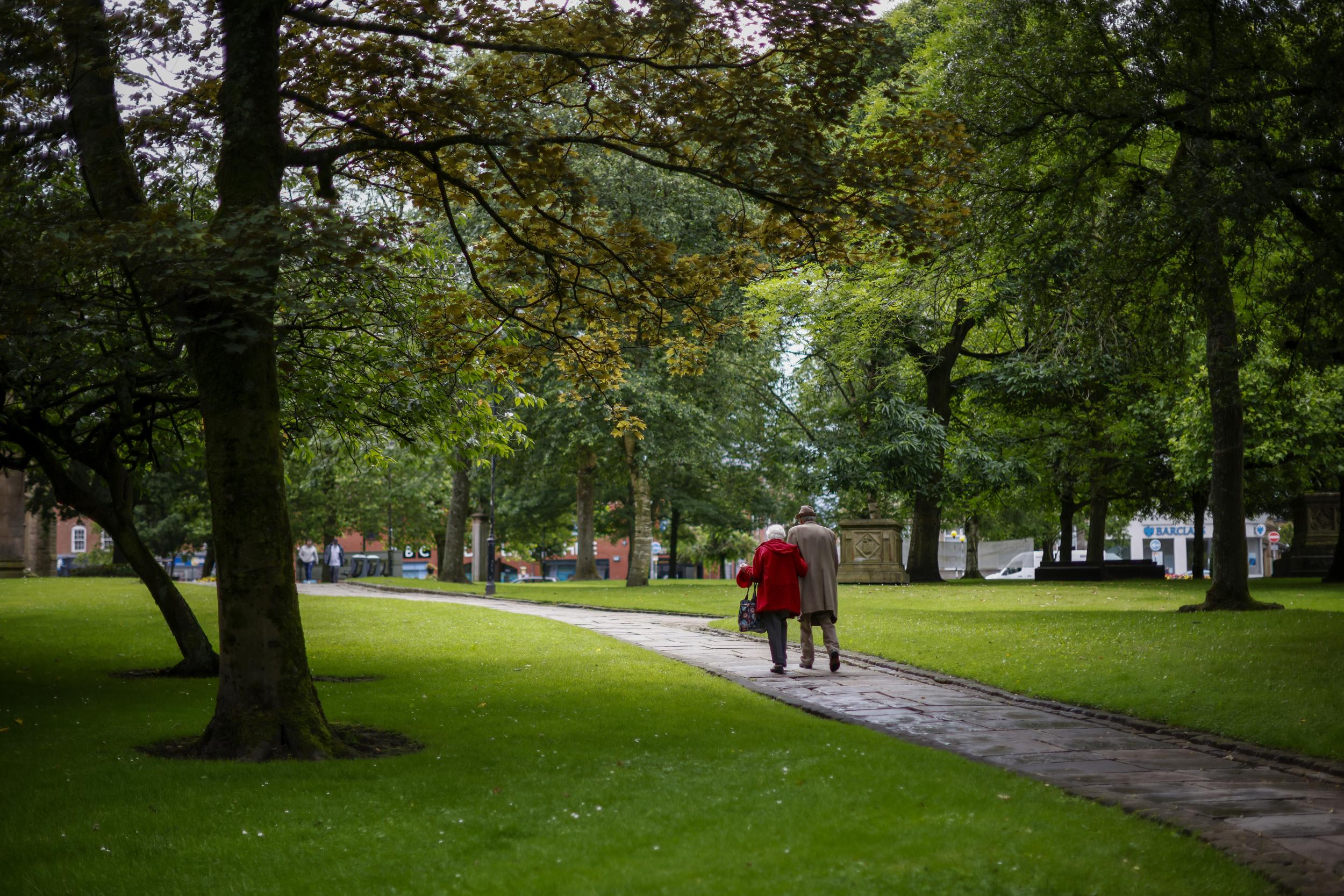 The nation's retired women are being warned to urgently check whether they have been underpaid their state pension after a series of mistakes.
The problem stems from a promise under the old state pension system to pay married women a basic state pension at 60 per cent of the full rate based on their husband's contributions if it is worth more than their own.
Before March 2008, women had to claim this uplift, which few realised, and the claim form was often sent to their husbands, not them.
As a result, tens of thousands of women are estimated have missed out on these payment for the last 12 years.
However, in accordance with current law, these woman are now being told by the Department for Work and Pensions (DWP) that they should have claimed the missing money at the time and are only being refunded 12 months's worth of backdated payments rather than 12 years's worth.
A growing number of these women are now planning to make a complaint of "maladministration" to the parliamentary ombudsman. They will be arguing that DWP failed to ensure that they knew about the need to make a "second" state pension claim when their husband turned 65, leading directly to their losses. The DWP says it did inform claimants, and their husbands, of the need to claim the state pension increase. ,
The errors first came to light in May but this week it emerged the scale of this and other, related failures could mean thousands more women than previously thought are owed "hundreds of millions between them".
After March 2008, the process changed so that the uplift should have happened automatically. But it didn't always kick in, leaving another group of women also dramatically underpaid.
Some are now receiving refunds from the DWP worth an average of just under £10,000, according to Steve Webb's research, which reveals the potentially huge extent of the problem.
A very small number of women could be in line for refunds worth more than £100,000, he suggests.
"The government has handed out millions of pounds already in refunded state pensions," says Mr Webb, now a partner at pensions and investment consultancy LCP.
"They have also said that they are going to 'check their records' for more cases, and I confidently expect this to yield tens of thousands more people who could easily get £100m or more between them."
His report identifies six distinct groups of women who may have been affected by the catalogue of errors surrounding this uplift.
This includes: widows whose pension was not increased when their husband died; widows whose pension is now correct, but who think they may have been underpaid while their late husband was still alive; divorced women; the over 80s, and; in some cases, the heirs of married women who have died.
All retired women are being urged to check their state pension.
Lynda Hallaway, from Hull, did so after initially receiving around £57 a week in state pension income from April this year. She was in fact due a pension increase to £81 a week and a refund of more than £9,000 because her pension should have automatically increased when her husband turned 65 in 2012 but didn't.
"I had no idea that my pension was being underpaid and it was only chance that my husband heard about this issue," she says. "I would encourage any woman who thinks her pension is being underpaid to get it checked."
Indeed, women are being urged not to sit back and wait for the DWP to contact them, not least because the trawl for affected women through the state pension records that is now underway could be far too limited to catch all those affected.
"It is good news that DWP is checking its records to find married women who have been underpaid… But this record check must be comprehensive rather than narrow," Mr Webb warns.
"As things stand, many groups of women, including widows, divorced women and the over 80s will not get a call from the DWP, so they will have to ring up and ask for their state pension to be checked if they think they are being underpaid.
"It would be far more efficient for DWP to do a comprehensive record check, including alerting women who still need to make a claim for an uplift. Without this, this issue will rumble on and on, and women will continue to miss out on the pension that is rightfully theirs".
A DWP spokesperson said: "We are aware of a number of cases where individuals have been underpaid state pension. We corrected our records and reimbursed those affected as soon as errors were identified.
"We are checking for further cases, and if any are found, awards will also be reviewed and any arrears paid."
Contact the Pension Service, which administers the state pension, to check your payments are correct, and to get a forecast if you haven't yet retired.
Parliament has recently confirmed that any refunds due will be treated as if they were correctly paid on time for tax purposes, meaning refund lump sums won't be subject to tax simply because they are paid all at once.