Oroscopo gennaio 2021 e moda bambini per coniugare la volontà delle stelle con il giusto look o colore da indossare nel primo mese del nuovo anno.
Vediamo insieme l'oroscopo gennaio 2021 e moda bambini per i sei segni restanti dello zodiaco, dalla Bilancia ai Pesci. Abbiamo parlato qualche giorno fa dell'oroscopo e della moda bambini per i primi sei segno dello zodiaco.
Oggi concentriamoci sugli altri.

Oroscopo gennaio 2021 e moda bambini
Partiamo subito con la rassegna dei sei segni dello zodiaco che analizziamo sempre in un post successivo rispetto ai primi.
Oroscopo gennaio 2021 e moda bambini per i nati sotto il segno della Bilancia
Parola d'ordine: cambiamento.
Così affronterai l'inizio del nuovo anno e non intendo cambiamento di abito o di interessi ma di atteggiamento verso la vita. Il trigono di Giove e Saturno al tuo Sole ti porta fiducia in te stesso e tolleranza necessaria e indispensabile per raggiungere i tuoi obiettivi.
In particolare Giove, in trigono al sole della tua quinta casa, ti invita a mettere passione in quello che fai e ad amare di più te stesso.
Dal giorno 8 Mercurio, il pianeta della comunicazione, inizia un lungo anello di sosta in Acquario, favorendo la comunicazione scritta e orale per te. "Comunicazione" va di pari passo con la parola "cambiamento" per questo mese.
Via libera alla fantasia sui tessuti ma soprattutto nella vita!

Maglia pupazzo di neve SS7 e t-shirt camouflage di Terranova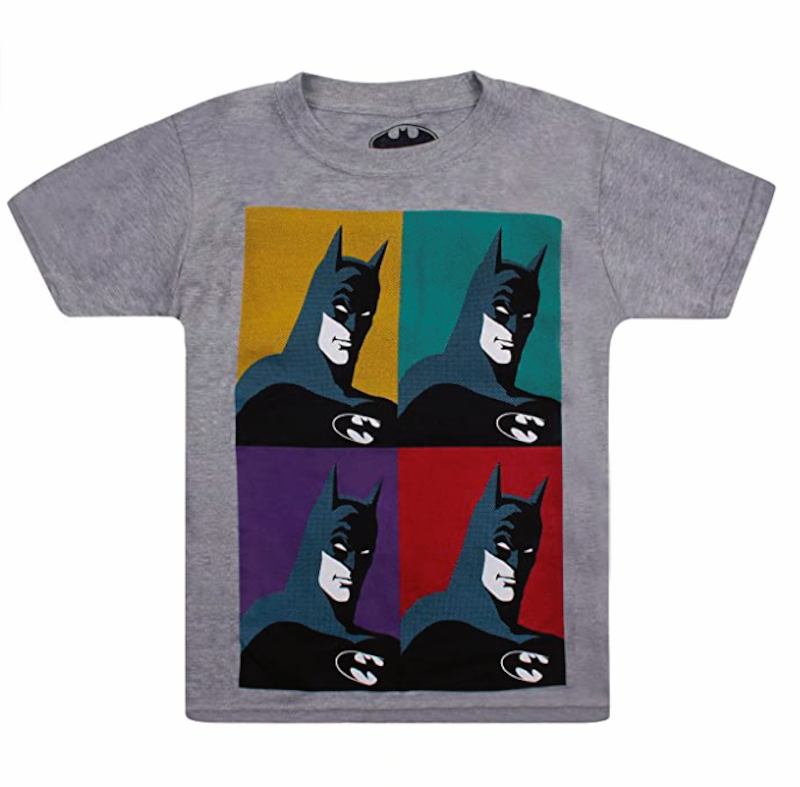 T-shirt DC comics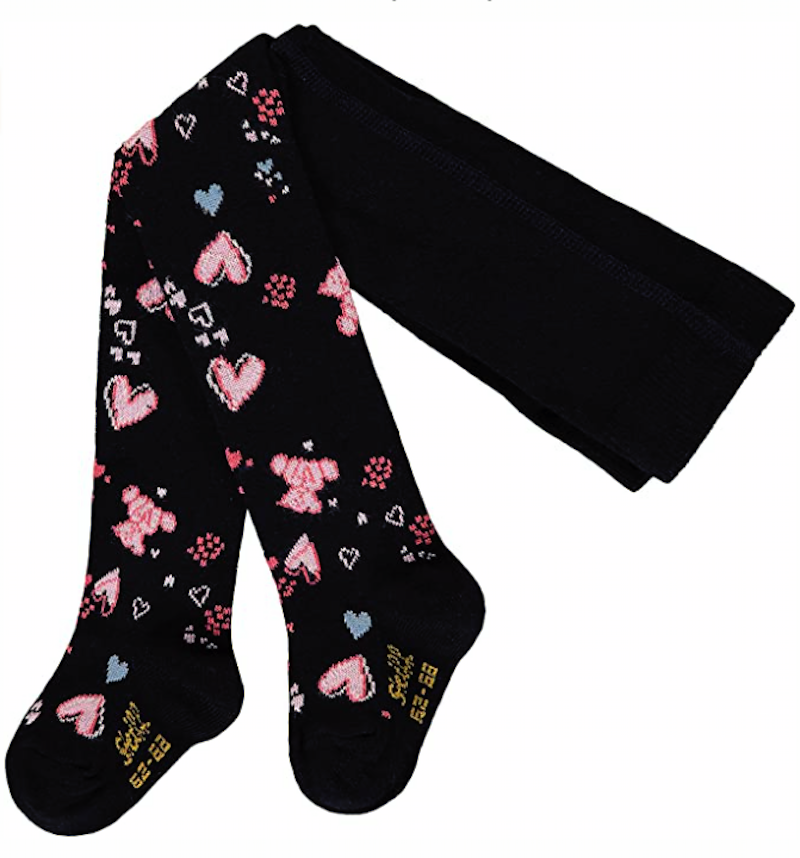 Collant Steiff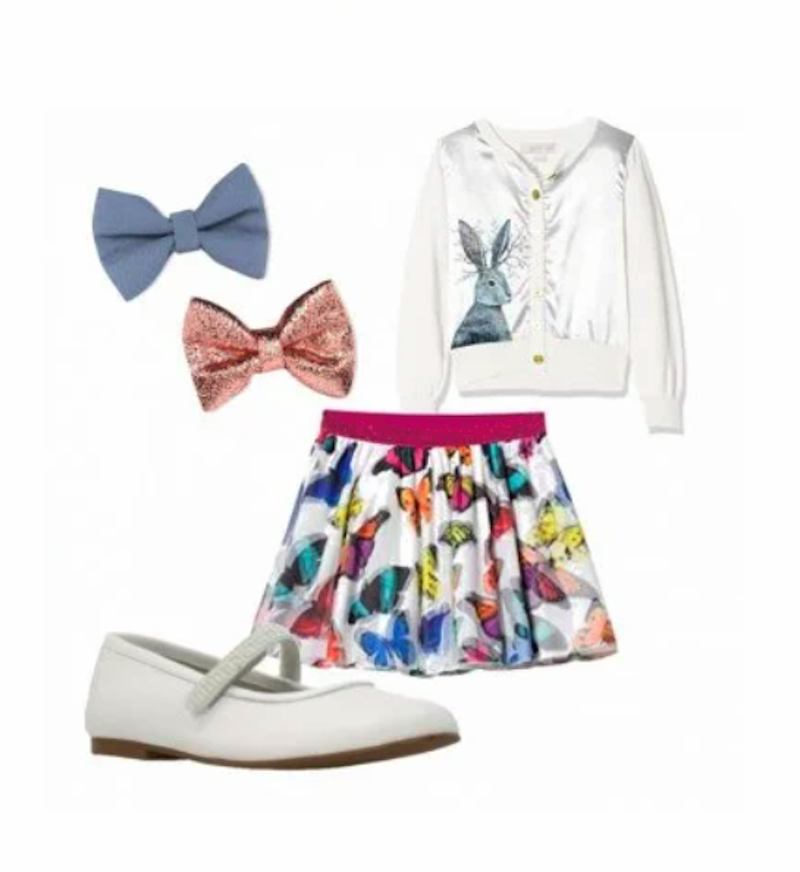 Look fantasia bambina: gonna Desigual, maglia Angels face, fiocchi Hucklebones London e scarpe Landos
Oroscopo gennaio 2021 e moda bambini per gli Scorpione
Qualche alto e basso per gli Scorpione a inizio mese: Giove e Saturno in Acquario rendono faticoso il tuo cammino e ti mettono sottotono.
Marte il giorno 7 entra in Toro, mettendosi in opposizione al tuo Sole. Questo è il momento per prendere delle decisioni e affrontare quello che negli ultimi mesi dell'anno passato hai rimandato.
Non deve trattarsi necessariamente di cambiamenti esterni ma più "semplicemente" di percorsi che porteranno a una crescita. Arriverai ad un maggiore benessere dato dalla maggiore stabilità emotiva interiore.

Tuta StellaMcCartney Kids, T-shirt Moncler, scarpe Adidas e piumino Save the Ducks kids

Felpa rosa Puma, pantalone Palm Angels Kids, berretto Molo e scarponcino Lumberjack
Oroscopo gennaio 2021 e moda bambini per i nati sotto il segno del Sagittario
Giove e Saturno sono in aspetto armonica al tuo Sole e per te Sagittario questo è segno che le cose nel 2021 potrebbero andare molto bene.
Dal giorno 8 di questo mese e fino al 15 marzo anche Mercurio, in posizione armonica al tuo Sole, introdurrà possibilità di riconoscimenti, gratificazioni e nuove opportunità. Cambiamenti o risposte positive a qualche situazione pendente oppure la possibilità di fare un viaggio sono tutte possibilità di questo transito di Mercurio.
Questo mese e per quest'anno potrai raccogliere i frutti di ciò che hai seminato lavorando bene nei mesi passati.
A scuola potresti avere ottimi risultati coi sogni e le speranze che coltivi da tempo e che oggi tornano a farsi sentire più vivi che mai. Punta sul giorno 13 per sbloccare una certa situazione o avanzare in qualche campo in cui riponi interesse.
Colore: oro argento, lurex va bene tutto purchè luccichi!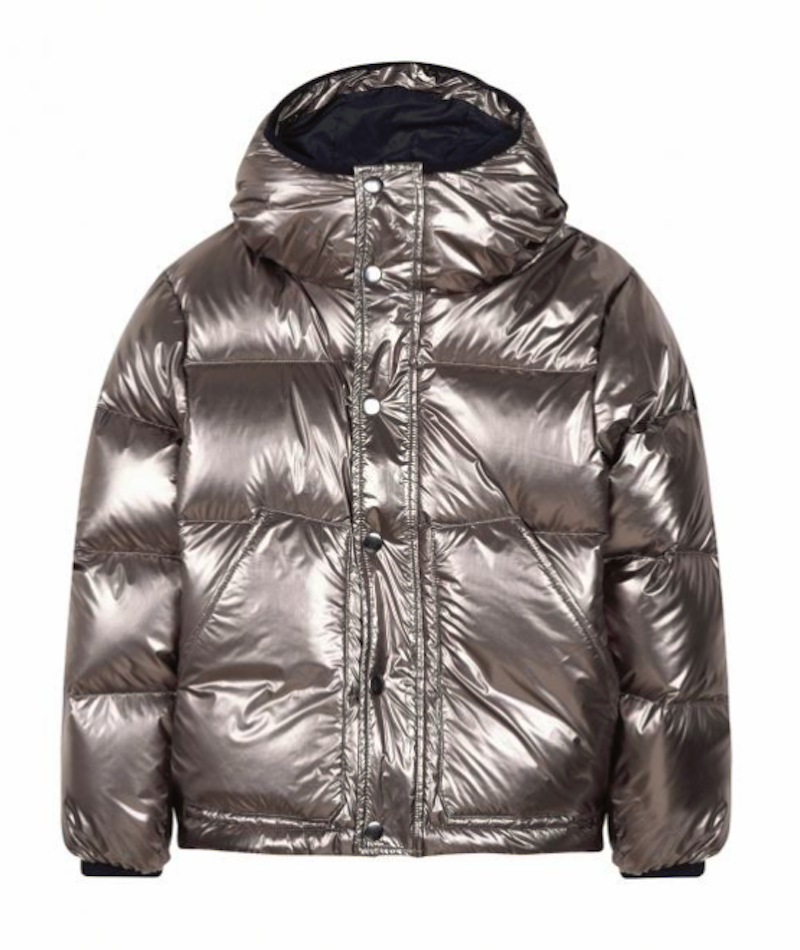 Piumino Finger in the nose

Tutina lurex Indee

Gonna lamè dorato Emile et Ida
Oroscopo gennaio 2021 e moda bambini per i Capricorno
La congiunzione di Giove e Saturno in Acquario, anche se non interesseranno precisamente il tuo Sole, agirà in un area particolare della tua vita.
L'ambito della scuola e del denaro, talenti e risorse personali, sono quelli in cui interverrà questa congiunzione.
Pragmatismo, concretezza e responsabilità sono ora più che mai necessarie per raggiungere i tuoi obiettivi. Marte formerà un incoraggiante aspetto di trigono al Sole dal segno del Toro e appoggerà nuovi progetti e cambiamenti.
L'energia che farà fluire questo transito ti renderà più battagliero per il raggiungimento dei tuoi obiettivi, per l'inizio di una nuova attività o per vivere nuove dimensioni.
Con Venere nel segno questo mese potresti fare nuove amicizie e approfondire quelle che hai già. Rosso a più non posso è per te il colore del mese di gennaio.

Carrement Beau ecopelliccia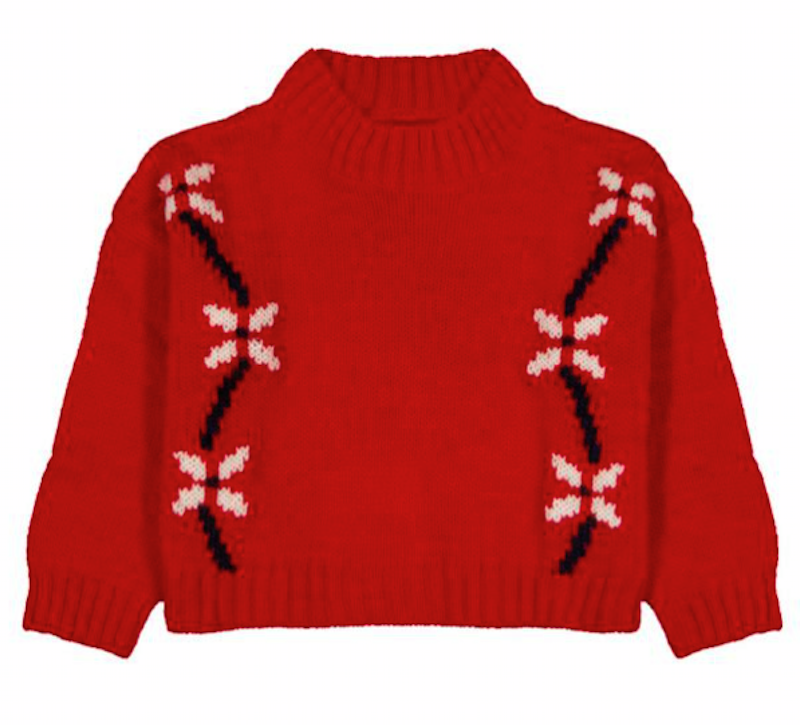 Pullover Hello Simone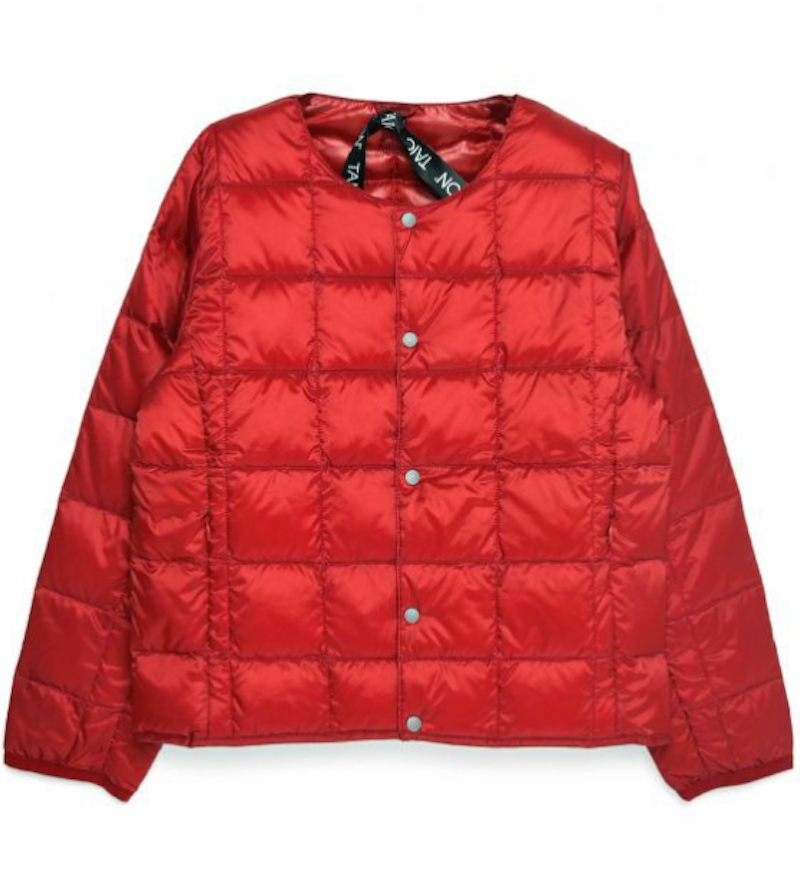 Trapuntino Taion
Cosa dicono le stelle per gli Acquario e cosa indosseranno
Giove e Saturno sono nel tuo segno e a loro si unisce anche Mercurio che farà un lungo anello di sosta nel tuo segno fino al 15 marzo.
Ci sarà un consolidamento nella tua persona: una saggezza, frutto di lezioni di vita, di errori, ma anche coraggio, impegno e sacrificio. Un po' di ottimismo servirà per consolidare i tuoi progetti a dispetto delle avversità che hai dovuto affrontare nel 2020.
La quadratura di Marte e Urano in Toro potrebbe crearti un'imprevedibilità di fondo causando qualche problema in famiglia.
Non è niente di grave ma potrebbe nascere in te una voglia di indipendenza o farti sentire la mancanza di punti fermi. Dialoga coi tuoi familiari e approfondisci per risolvere insieme le incomprensioni.
Una buona dose di flessibilità sarà essenziale in questo ambito. Il look giusto per te in questo mese è tutto ciò che di elastico e flessibile comprende il sistema moda: cotone stretch, lana a coste o tubolare, etc.

Leggings e cardigan lana a coste di La Petite Collection
Oroscopo gennaio 2021 e moda bambini per i Pesci
Marte in Toro e Venere in Capricorno sapranno rendere sapranno infonderti carisma, sensualità e simpatia. Sarai in splendida forma nn solo fisica ma anche emotiva.
Gennaio è il mese dedicato alle amicizie, alle collaborazioni, ai nuovi progetti, alla comunicazione in generale.
Giove e Saturno in Acquario parlano di una fase pi introspettiva della tua vita e forse preferirai stare da solo in questo periodo..poco male viste le restrizioni a causa del covid! Fino a maggio, quando Giove entrerà nel tuo segno, non comprenderai in pieno gli effetti di questo processo interiore perché inconscio.
I tuoi colori del mese vanno dal bianco al celeste.
Pullover celeste di Aymara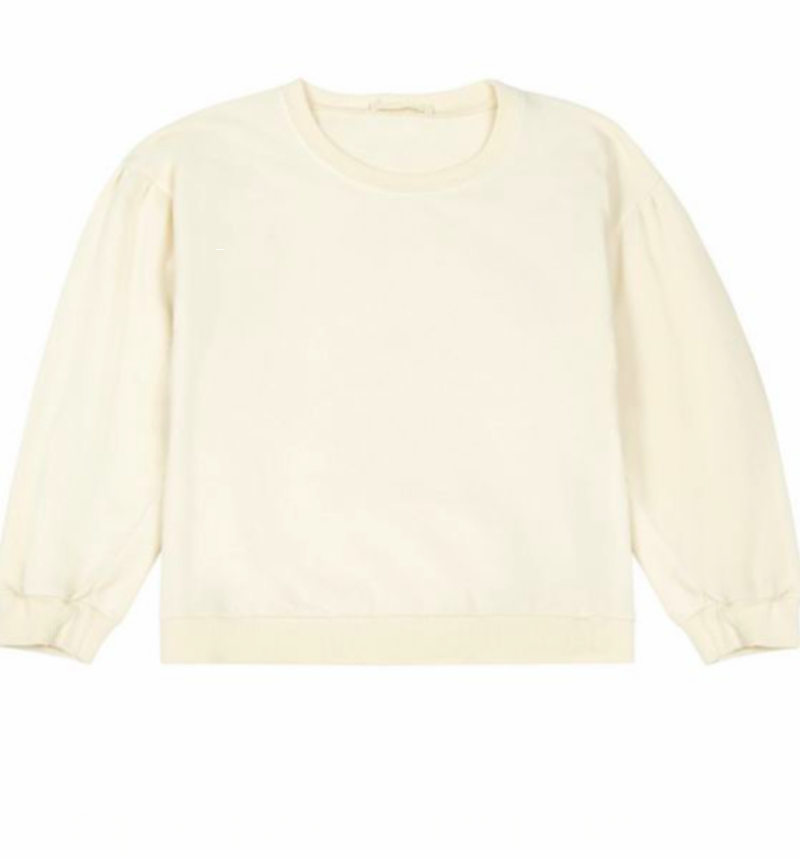 Felpa bianco latte di Babe&Tess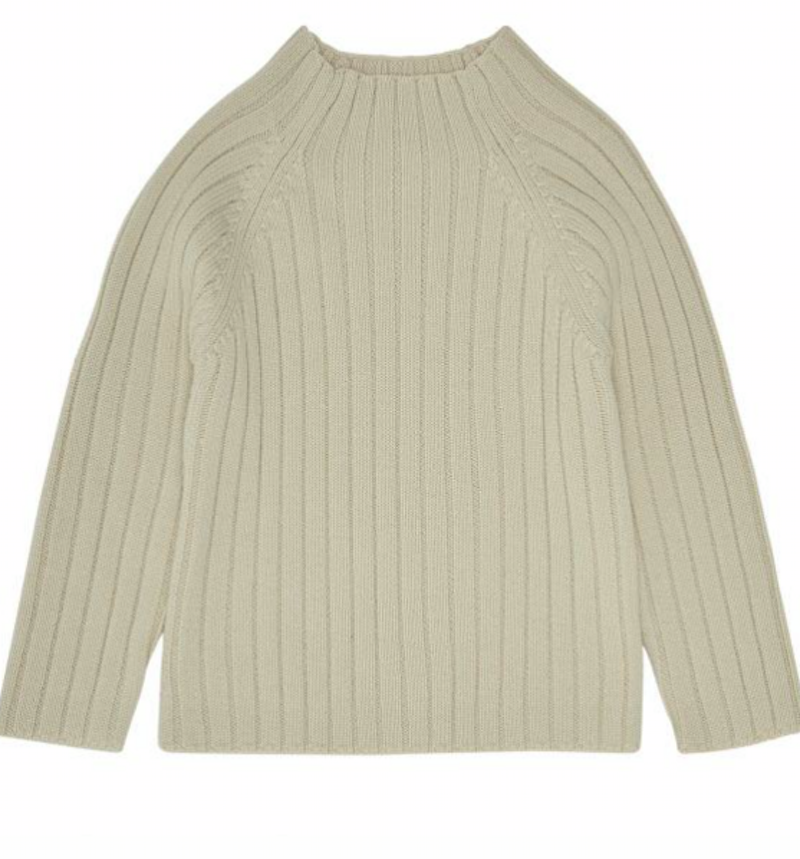 Maglione FUB
Se ti è piaciuto questo post ti aspetto il prossimo mese con l'oroscopo di febbraio.