Staying on top of our health and fitness is more important than ever. At Mindful Chef, our goal has always been making healthy eating easy, and naturally, we've always wanted to find a partner who approaches fitness in the same way, which is why we've teamed up with Fiit. 
Fiit are the #1 rated fitness app. With over 600 classes and 20+ training plans, covering everything from hiit classes to strength, yoga and more, there's something for everyone and enough variety to guarantee to keep you motivated. Classes are on demand and range from 10-60 minutes, meaning you can fit them in, whatever your schedule. 
We caught up with Fiit trainers to hear how they are staying healthy with Fiit and Mindful Chef throughout lockdown. 
Lawrence Price, Fiit trainer & MC ambassador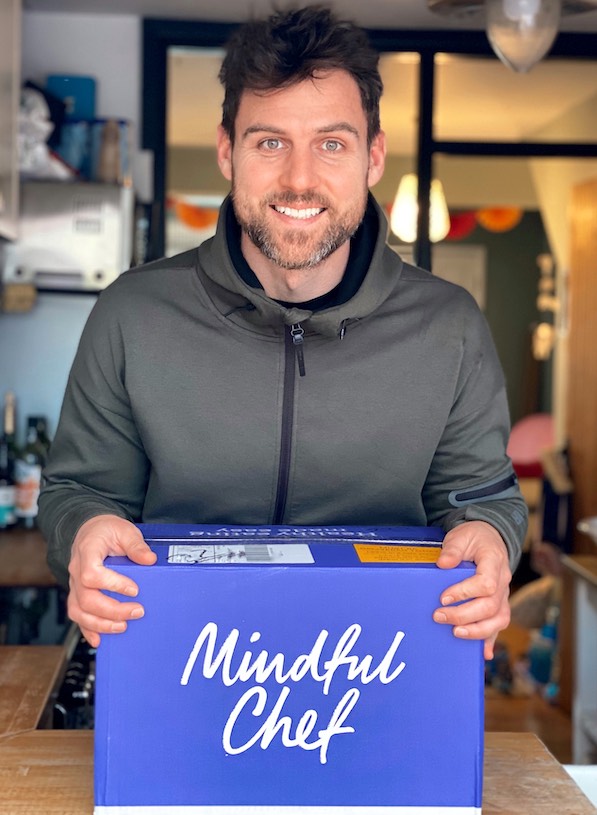 "The freedom to explore each week with curiosity and a zest for life comes from a combination of both structure/routine and spontaneity…I have learnt that I need plenty of both in order to be productive, creative and ultimately fulfilled with my life experience.
Two of the most important building blocks come from nourishment/fuel (the food I eat) and movement/challenge (the training I do). This is where I have found the perfect combination between FiiT and Mindful Chef – both are constants in my life, each week FiiT and Mindful Chef provide me with great structure and routine to eat well and train hard…whilst providing great variety and creativity within each service.
Movement plus nourishment is the original foundation of all human experience. Without these things we are a fraction of what we could be both mentally and physically. With these building blocks in place we are vibrant, alert and fully alive! Somewhere along the way in human development things became convoluted and it became confusing and tricky to exercise and eat well…FiiT and Mindful Chef keep it real and bring it back to these original human functions by allowing us to gain both consistency with our training and eating whilst enjoying plenty of variety within the context of these essential lifestyle behaviours. They also take the planning and prep work out of both pursuits…which is kind of a big deal – it means we can just focus on the 'doing'! 
Train hard, eat well, be good…enjoy your life! Sometimes I truly think it's that simple!"
Gede Foster, Head of Fitness at Fiit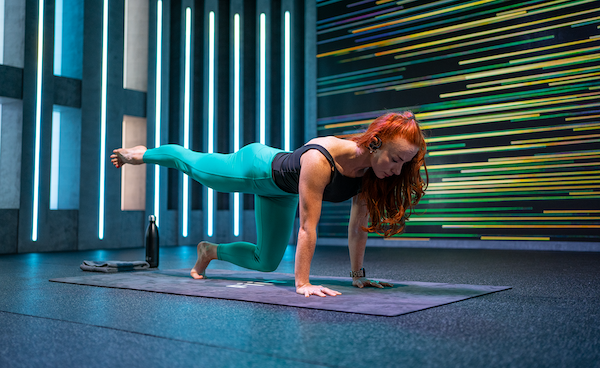 "One of the most important things when it comes to health and fitness is building a habit. If you are new or just getting back into your routine it doesn't matter how long you workout for or how intense your session is. At first, you want to build the habit back. Try laying your kit out the night before. Make it non-negotiable to dedicate that time for yourself. Consistency is key. 
When it comes to nutrition, what you fuel your body with is so important no matter what your goal is. Often a reason people drop off with their nutrition is the lack of variety but I've been using Mindful Chef for 3 months and I have never once had the same meal delivered. The chefs are incredible, the meals are creative and simple, and I'm trying flavours I would have never even thought of".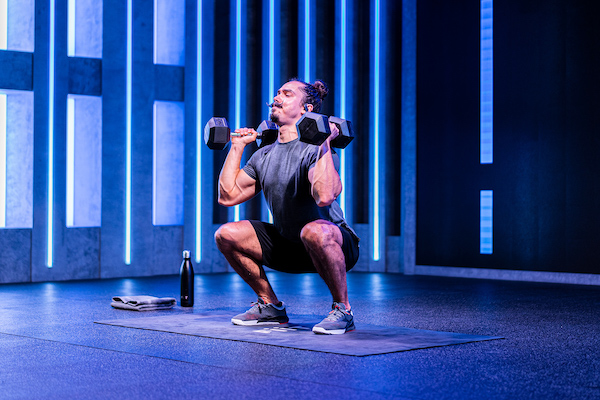 "For me, nutrition is key to my performance in training as well as my overall recovery. And I have found that getting my meals from Mindful Chef is not just providing me with all the essential nutrients and proteins I need for that, but my meals are super fresh and tasty, and it's something I look forward to cooking at the end of a long day's training. 
I have really enjoyed trying out the Mindful Chef recipes as they are pretty easy to cook and really efficient. I prep everything I need, squeeze in a 25 minute sweaty FIIT workout and then I'm ready to hit the kitchen. With a young family, making my workouts and my mealtimes convenient AND efficient is essential for me!"
3 key takeaways for staying healthy:
The most important building blocks come from nourishment and movement!
Consistency with our training and eating, while enjoying variety, are essential.
Don't overcomplicate things – take it back to basics with services like Mindful Chef and Fiit.
---
Want to try Fiit for yourself? Use code MINDFUL25 to get a 14-day free trial + 25% off!